The Varsity Basketball games scheduled for Friday, January 21, 2022 against Calhoun Falls have been moved to Thursday, January 20, 2022. The matches will be played at Calhoun Falls Charter School. The girls will play at 5:00 pm and the boys will play 15 minutes after the end of the girls' game. No spectators will be allowed. The Varsity Basketball games against McCormick have been rescheduled for February 2, 2022. Both games will be held at Dixie. Girls' game will start at 6:00 pm. The boys' game will start 15 minutes after the end of the girls' game.

The Boys' Varsity Basketball game scheduled for today against McCormick has been postponed. The Girls' Varsity Basketball game scheduled for Monday has been postponed. There will be no basketball practice until next Tuesday.

The varsity basketball game scheduled for tonight against Ware Shoals has been postponed.

The student government sponsored a food drive this fall to donate to Angel Tree families. This year they exceeded their goal by collecting 830 lbs of food.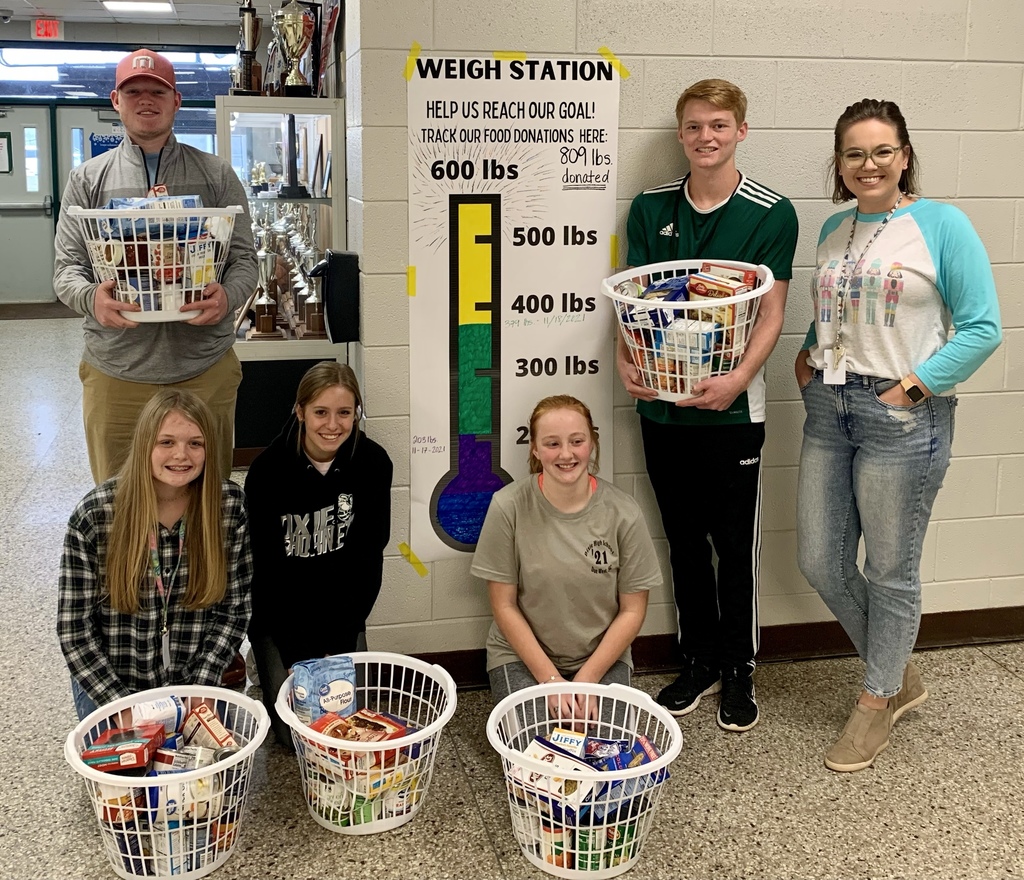 The Varsity Basketball teams will play Liberty on November 29, 2021. Tickets must be bought on line. Liberty is using Hometown Tickets. They will not accept cash at the gates. Tickets will go live on November 22 @ 6:00 and can be purchased at any time after that. The link for the tickets is listed below.
https://libertyreddevils.com/event-tickets

The Dixie High School band performed in the Veteran's Day performance at Cherokee Trail Elementary School on November 11, 2021.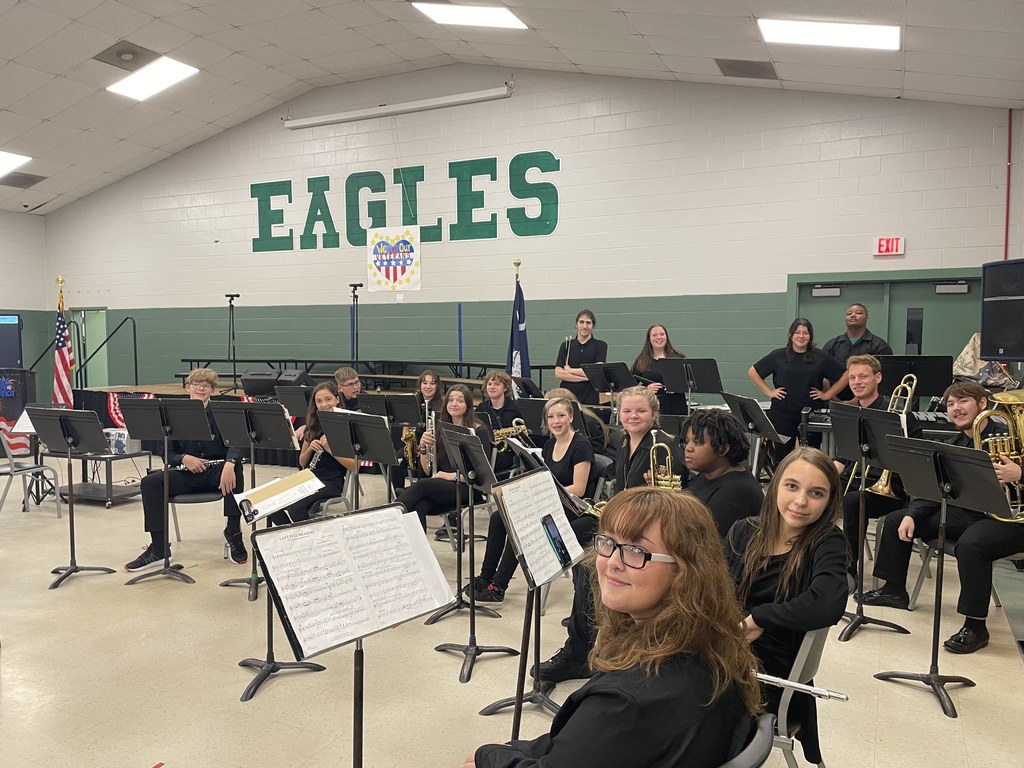 Congratulations to the Girls' Cross Country team. The won the 1A State Championship today!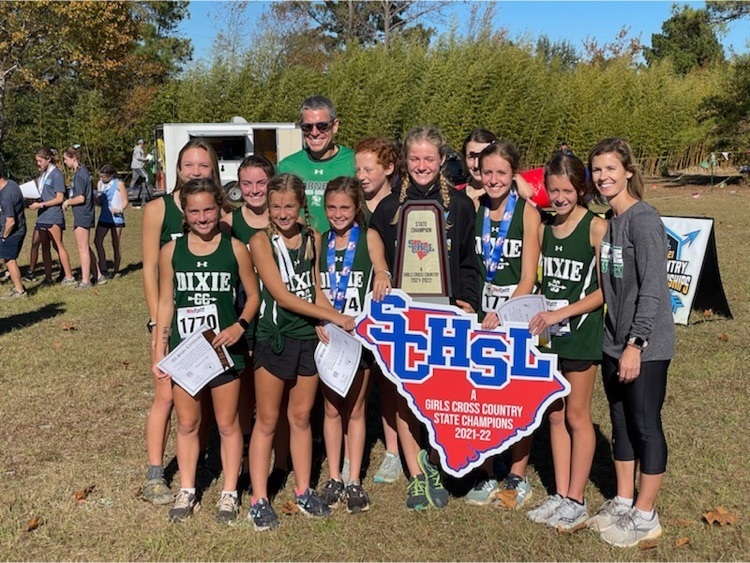 The Dixie High School varsity football team will play against Great Falls on Friday, November 5, 2021 at 7:30. Tickets for the game will be $10. Only SCHSL passes will be accepted.

Reminder that Dixie will have a pregame tailgate for students tonight from 5:30 to 7:30. Only Dixie students are allowed to attend and they must have a ticket to the game for admission to the tailgate. Students are encouraged to wear their Halloween costumes.

Cherokee Trail Elementary will be closed this week because of flooding from a burst pipe. Dixie High School will be open and operating on the regular schedule.

The varsity volleyball team will play their second playoff game at Wagener-Salley High School on Monday. Tickets for the came can be purchased at
https://gofan.co/app/events/422783?schoolId=SC2485
. Tickets must be purchased online. No tickets will be sold at the gate.

The Dixie High School School Improvement Council (SIC) is an advisory council to the principal that is focused on helping to achieve school improvement. The SIC is made up of parents, students, teachers, alumni, and other community stakeholders. The SIC meets several times during the school year. Dixie parent representatives to the SIC are nominated and elected by their fellow parents. Any parent/guardian with at least one child enrolled at Dixie can nominate themselves or another parent to serve a two year term as a member of the SIC. This year we will be filling two vacancies on the SIC. A representative of the Dixie SIC will contact all individuals who are nominated to serve on the SIC to determine if they accept the nomination. Nominees will be invited to submit a brief statement about themselves and why they want to serve on the SIC. Nominations can be completed using this Google Form. The deadline for nominations is October 27 at 11:59pm. Elections for SIC will be held from November 1-3. Please click on the following link to nominate a representative: School Improvement Council Nomination Form Link

The 1st round of volleyball playoffs will begin on October 20, 2021 at Dixie. Only SCHSL passes will be honored. Tickets are $8.

Vance Anderson will compete in Charleston tonight in the State Entrepreneurship competition. Please join in the voting process for him. Our votes count 25% of his total score. The site to vote is:
www.engagingcreativeminds.org
. The competition will go live at 7 pm. Please log in to vote for Vance!

The Dixie Hornet Football team will play Calhoun Falls Charter school on Friday, October 15, 2021. The school address is 205 Edgefield St. Calhoun Falls, SC 29628 The football stadium is located at the back of the school. Tickets are online for parents and fans to purchase. No tickets will be sold at the door. Also, this is the same link for anyone that will use a coaches pass to get their ticket. They will ask for ID when using the coaching pass link. Tickets can be purchased by going to this link:
https://cfcsblueflashes.com/tickets-event-tickets/

The Athletic Barbeque plate fundraiser that was scheduled for tonight's football game has been rescheduled to October 22. The plates should now be picked up on October 22 instead of tonight.

JV football practice for tomorrow has been canceled.

The Dixie Varsity Football team will be playing at West Oak this Friday. Tickets for the game must be purchased online. They will not be selling tickets at the gate. Please use the following link to purchase tickets:
https://tickets.sdoc.org/events/2/westoak-high-school

Congratulations to Hunter Satterfield for being named Player of the Week!! Satterfield finished with 176 of the Hornets' 260 rushing yards and their lone offensive touchdown of the game. He also added a 21-yard catch, giving him 197 total yards in the 16-point win and earning himself the Lakelands Week 2 Player of the Week.

The Dixie sub-varsity football team will play Ware Shoals at Ware Shoals on Thursday, September 9 at 5:30.