The Dixie sub-varsity football team will play Ware Shoals at Ware Shoals on Thursday, September 9 at 5:30.

The DXHS Booster Club is preselling BBQ chicken plates for $10 for pick up Friday, September 24. Tickets will be available at the concession stand at tonight's varsity football game. Also, they will be serving BBQ and Chick-fil-A sandwiches, hot dogs, and nachos at the game. Hope you can all come out and support the Varsity football team in their first home game of the season!

College Application Day - Friday, August 3rd from 11:00 to 1:00 in the Media Center. ALL seniors are encouraged to attend!

Senior Meeting - Wednesday, August 1st at 11:30 in the Media Center

Construction at Dixie is progressing quickly. Today, workers are pouring the concrete walkways.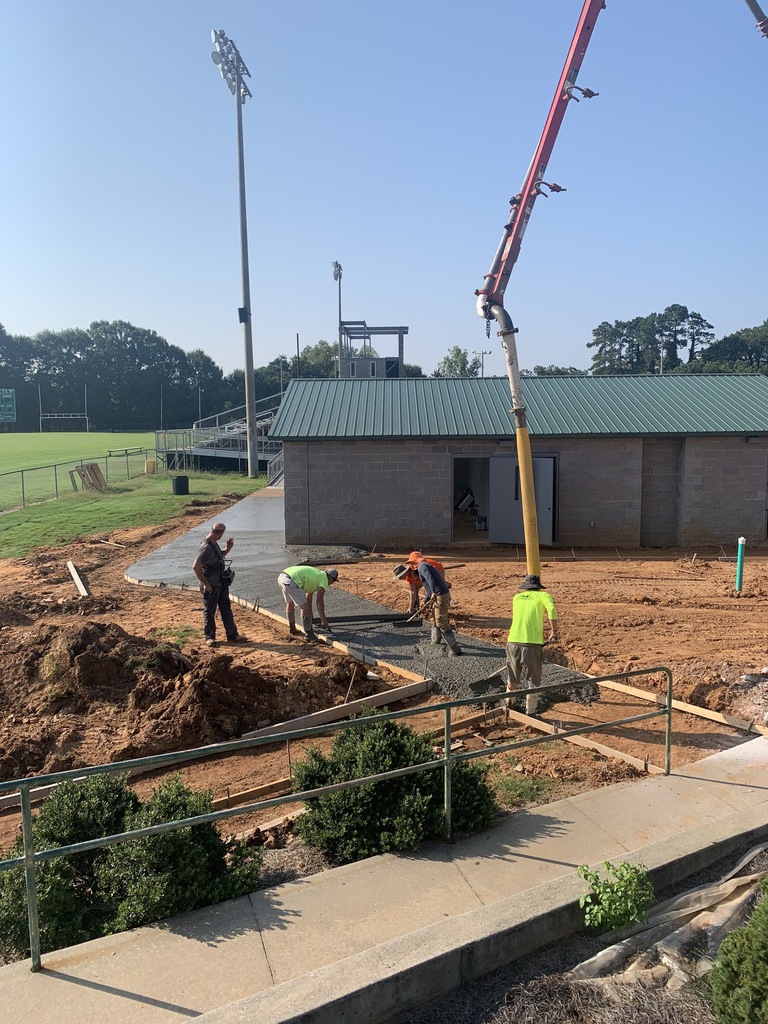 The Dixie High School Athletic Booster Club will hold it's first meeting of the school year Tuesday, August 10, at 7:00 in the school cafeteria. The booster club is always seeking new members so please consider attending to show your support of our Hornet student athletes.

Dixie High School JV Football tryouts will be August 17, 18, and 19. August 19th is the deadline for tryouts and you must attend to be considered for the team. Students trying out must have a current Physical and Parent Permission form in order to tryout.

First day for students is August 17th.

Football practice for 9th -12th graders will begin on Friday, July 30, 2021. Be on the field and prepared to start practice at 8:30 am.

Report cards can be picked up at Dixie High School on Tuesday, June 8 from 9am to Noon.

The State Championship softball game scheduled for tonight at Lakeview has been canceled. The game has been rescheduled for tomorrow night, Friday, June 4 at 6:00.

The 1st State Championship softball game will be held at Dixie on Tuesday, June 1st at 6:00. The ticket booth will open at 4:30. Tickets are $8.

The Dixie High School 2021 Graduation will be held tonight at 6:00 pm. It will be livestreamed. Please see the Dixie High School website for the link.

We would like to offer a huge thank you to Kristy Murphy for organizing the fundraiser to provide senior banners for all of our seniors. She made sure that all of the banners were hung in the Due West Park.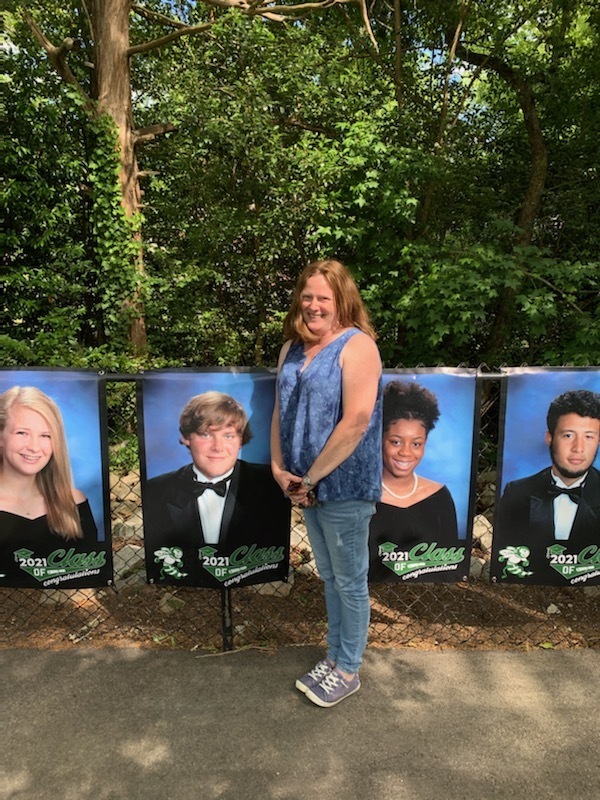 Yard Sale Sponsored by Dixie's National Honor Society and Interact Clubs When: Saturday, May 15th 8:00 AM- 12:00 PM Where: Dixie High School front parking lot/ gym Details: Items available will be school supplies and clothing for all ages. All items will be $0.25 each. Donations: If you would like to make a donation of clothes (infant through adult) or of gently used school supplies, bring your donations to the front office at Dixie High School by 3:00 on Thursday, May 13 th .

The Varsity Softball team will play their first playoff game against Lewisville at home on Friday, May 14, 2021 at 7:00 pm. T

The baseball game scheduled for May 12 has been canceled.

The JV/V softball games scheduled against 96 have been rescheduled. They will now play at Dixie on Wednesday, May 5, 2021 and at 96 on Thursday, May 6, 2021. JV games will start at 5:00 pm. Varsity games will follow.

The softball game scheduled against Calhoun Falls for Thursday night has been moved to Friday at 5:00 pm. The game will be at Dixie.

Caleb Simpson and Jesse Ellis both signed to play college ball on Wednesday, April 21, 2021. Caleb signed with USC Union to play baseball. Jesse signed with Carolina University to play volleyball.